​Call us today to book an appointment: 1-701-845-3132
Quality. Natural. Health Care.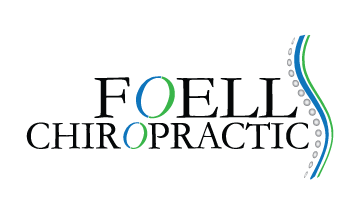 Justin R. Foell, D.C.
Dr. Justin Foell, a Valley City, ND native grew up with chiropractic as part of his life, so it was an easy decision when he chose to follow in his dad's footsteps and become a Doctor of Chiropractic also. Dr. Justin graduated from Valley City State University in 2010 and continued on to graduate from Northwestern Health Sciences University in 2014. Dr. Justin Foell is currently practicing full time and is in the office Monday - Friday.
Brianne Foell, CCCA
​
Brianne, wife of Dr. Justin Foell, became a Certified Chiropractic Clinical Assistant (CCCA) in November 2019 to assist Dr. Justin with patient flow and performing therapies. After graduating from VCSU in 2010 with an Elementary Education degree, teaching full time for 6 years and dealing with an amount of health issues both for their oldest son and herself, she felt it was time to explore a new career in natural health. The year 2019 brought a lot of new changes with becoming a CCCA to work with Dr. Justin and studying to become a health coach. We are happy to be able to offer more opportunities for therapies and services that will continue to improve patient wellness.
Amy Johnson
Amy is the our second staff member. She began working with us in 2014 and has been a great addition and plays a key role in keeping Foell Chiropractic operating.